Genuine Mil-Spec Type IV Paracord Made in the USA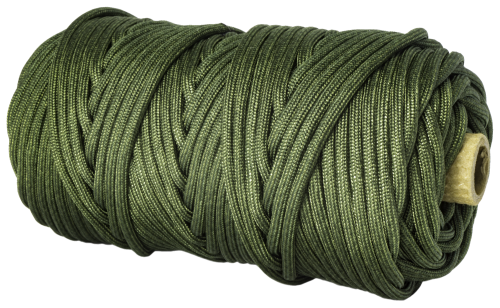 TOUGH-GRID 750lb Paracord
750 Pound Test TRUE "Mil-Spec." (Military Specifications) Mil-C-5040-H Type IV Paracord 100% Nylon
More Info
Ideal for Bracelets, Survival, Belts, Wrapping Tools, Lifting, Backpacking, Hanging Bear Bags and Towing Moderately Heavy Objects. Uses Limited ONLY by Your Imagination!
Product Info
Reflective Paracord
700 Pound Test "Hybrid Mil-Spec" Reflective Paracord. This 100% Nylon Cord Has Two Reflective Strands, Making it the Ultimate High-Visibility Parachute Cord!
More Info
Great for Guy Lines, Camping, Hiking, Cycling, Boating, Gifts, Home Fixes, Cabins, Bug-out Locations or Anything You Need High-Visibility Cord For!
Product Info
3/16" Ultra-Cord
100% UHMWPE - 5,000lb Average Break Strength. 15X Stronger Than Steel Cable, Extremely Low-Stretch, and So Light Weight it Floats on Water! Perfect for Boating.
More Info
Check Out Our Color Options and Get a Spool Today. Keep some anywhere you have emergency supplies. Great for Replacing Your Old Steel Winch Cable. Ultra-Cord Will Not Fail You!
Product Info
More Than 4,000 Great Reviews on Amazon!