There Is Nothing For Sale On This Webpage!
Hi, and Thanks for Your 2nd Ultra-Cord Order From Us on Amazon! Because of your loyalty and confidence in our Ultra-Cord, we'd like to offer you another Completely FREE Unadvertised Bonus as a way of (once again) saying THANKS SO MUCH for being one of our excellent repeat customers on our Amazon Store:
This time we want to send you some "Pro-Knot" "OUTDOOR KNOTS" Knot Cards."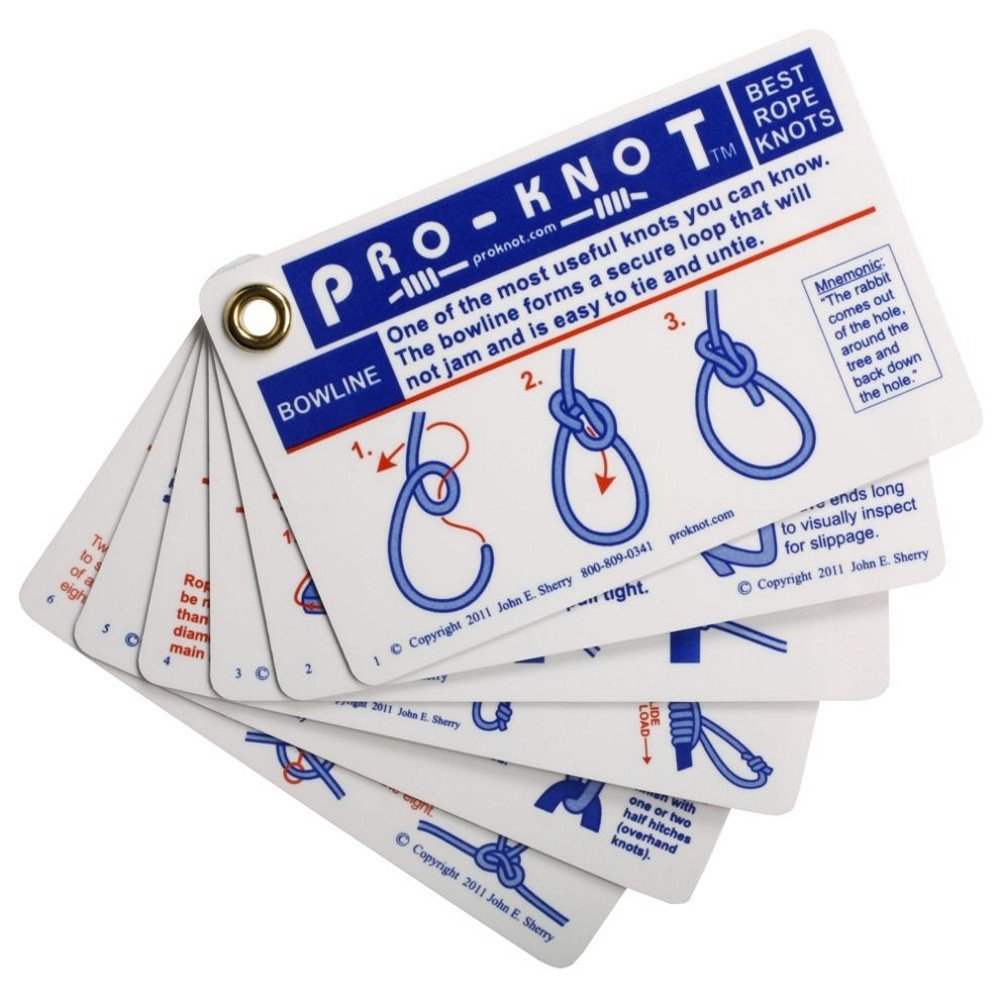 All You Need To Do Is:
1. Email me your current U.S. shipping address (this is a one-time mailing and we don't keep a database of addresses.) PLEASE Type "FREE KNOT CARDS" in your email subject line or in the body of your email. wecare@toughgrid.com
2. Tell others what you think of TOUGH-GRID Ultra-Cord on Amazon by doing a "Product Review" (That's an OPTIONAL Step.)
*We'll send you the free Knot Cards whether you do the Product Review or not. I just have to ask since so many people ONLY buy after reading the reviews. In fact, I'm kinda that way myself. 😉
We're all in this together and we really appreciate that you are a returning customer! Our Ultra-Cord is proudly made in USA and sold on Amazon but if you ever want to contact us for any reason, please feel free. We'll do our best to be useful to you.
Again, Thanks and We Wish You and Yours the Very Best!
Bill Hanover
& Son... Adam Hanover
TOUGH-GRID
(435) 792-4380
wecare@toughgrid.com
P.S. If you'd really like to hook-up a friend with a free sample of our 750lb Mil-Spec Paracord, just tell them to email me their shipping info and I'll send them one too.
Why would I do this...? Well, our cord is so good that just one "hit" and everyone's "addicted!" 😉 I'm hoping to earn their trust and business with a free sample... I also really like giving stuff away... it is habit-forming!
***We Will NEVER EVER Sell, Rent, Loan Or In Any Way Give Away Your Shipping Or Email Address To Anyone! You Have My Word On It... And You Know Where To Find Me! Bill Hanover